The
National Storytelling Festival
has very strict rules about cameras in the performing areas.
Most folks just take pictures of the scenic streets. Here's one by storyteller Gwyn Calvetti: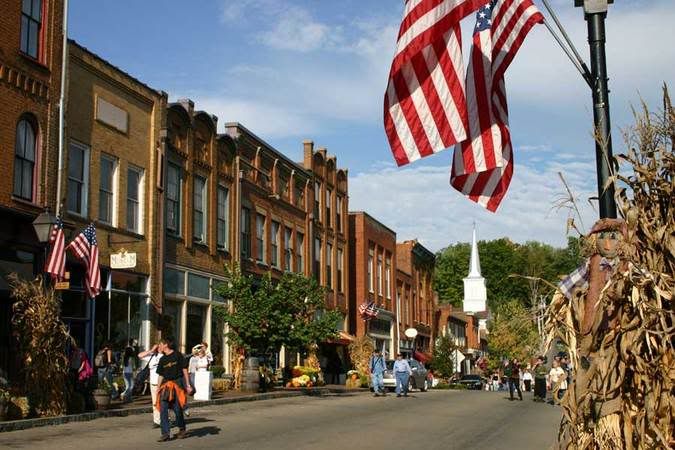 Although, sometimes, you can stumble upon a spontaneous performance, as Gwyn Calvetti documents with her collages of street performances led by Ed Stivender:
Jonesborough Fringe
Fringe, 2
Or perennial fixture
Doc McConnell
But somehow Angela, a knitting blogger, managed to get her camera into the tents and
get storytellers to pose with her socks-in-progress
.